Kitchen & Bathroom Inspiration
Perhaps you are looking for a new work surface, a more economical plumbing system or wanting to remodel you living space.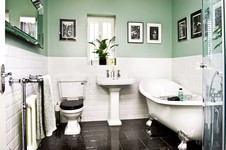 "Why you should consider a wetroom for your new bathroom"
When designing and installing a new bathroom, you'll be faced with countless decisions that will ultimately determine the success of your project.
The make and model of your furniture is perhaps the most important of those decisions, but almost as vital will be the choice of tiles, floor materials, colours, furniture placement and so on. read article...